Most of the newbies to web development are confused with where to start and how to progress step by step. If you are one of them, then here I am telling you the books that you should necessary read to be a web developer.
For Front End Development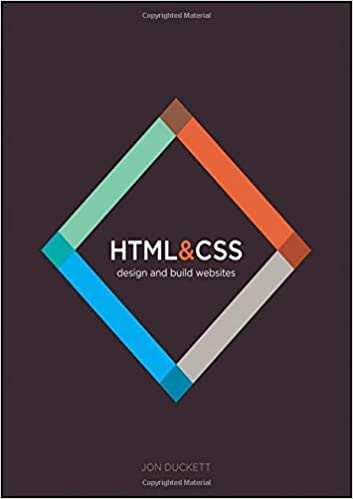 This is an amazing book in front end design. People can read about HTML / CSS tags / attributes from w3schools or similar online websites but this book is not limited up to definitions.This book is completely step by step with quality examples. It also covers the practical information for the professional web development. I am recommending this book because of it also teaches how to use different tags and attributes simultaneously to build attractive and dynamic web pages. After reading it, you will also have a good understanding with SEO which is a very important part of web development.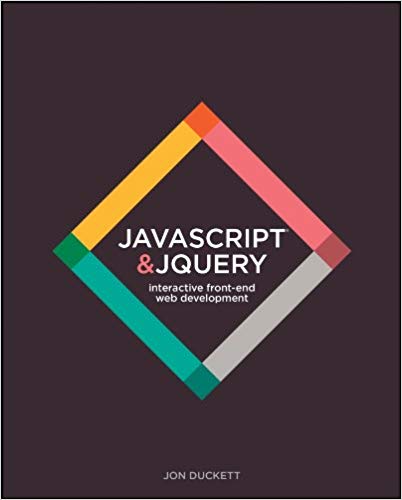 This is an easy and important book for learning JavaScript and jquery.In JavaScript & jQuery renowned author Jon Duckett discards the traditional programming book template and approaches writing code in a more relevant, less intimidating way. Full colored and packed with instructional graphics and photos, his books have gained a loyal following by illustrating programming in a way both instructive for newcomers and invaluable for seasoned coders.
By discussing JavaScript and jQuery in a single text, Duckett ensures you will quickly be writing your own working scripts. Yet the book doesn2t assume you have experience in either JavaScript or jQuery. By making use of popular jQuery plugins, Duckett illustrates techniques that would require pages upon pages of detailed explanation if you were being taught to create the plugins yourself.


The jQuery UI library simplifies web UI development by providing robust widgets, interactions, and effects you can use immediately. jQuery UI in Action is a practical guide to using and customizing jQuery UI library components to build rich, user-friendly web applications. By working through many engaging examples, you will move quickly from placing a datepicker on the page to building a complete user interface that includes features like a contact form and shopping cart. You will master jQuery in five main interactions draggable, droppable, resizable, selectable, and sortable and learn UI techniques that work across all devices.
For Back End Web Development (according to different languages)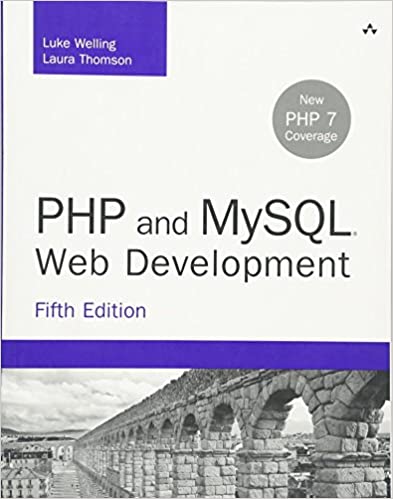 PHP and MySQL Web Development shows how to use these (PHP and MySQL) tools together to produce effective, interactive Web applications. It clearly describes the basics of the PHP language, explains how to set up and work with a MySQL database, and then shows how to use PHP to interact with the database and the server.
This practical, hands-on book includes numerous examples that show common tasks such as authenticating users, constructing a shopping cart, generating PDF documents and images dynamically, sending and managing email, facilitating user discussions, connecting to Web services using XML, and developing Web 2.0 applications with Ajax-based interactivity.
The fourth edition of PHP and MySQL Web Development has been thoroughly updated, revised, and expanded to cover developments in PHP 5 through version 5.3, such as namespaces and closures, as well as features introduced in MySQL 5.1.
Get a comprehensive, in-depth introduction to the core Python language with this hands-on book. Based on author Mark Lutzs popular training course, this book will help you quickly write efficient, high-quality code with Python. It's an ideal way to begin, whether you are new to programming or a professional developer versed in other languages.
Complete with quizzes, exercises and helpful illustrations, this easy-to-follow, self-paced tutorial gets you started with both Python 2.7 and 3.3 the latest releases in the 3.X and 2.X lines plus all other releases in common use today. You will also learn some advanced language features that recently have become more common in Python code.

An acclaimed tutorial on using Ruby. The definitive reference to the language. Complete documentation of all built-in classes, modules, and methods. Complete descriptions of all 97 standard libraries.
This is the reference manual for Ruby, including a description of all the standard library modules, a complete reference to all built-in classes and modules (including all the new and changed methods introduced by Ruby 1.9, 1.9.2, 1.9.3, and 2.0). It also includes all the new and changed syntax and semantics introduced since Ruby 1.8. Learn about the new parameter passing rules, local variable scoping in blocks, fibers, and the new block declaration syntax, among other exciting new features.
Finally, the books for frameworks have not mentioned here. If you want, then write in comment or email me at harish@flowkl.com.