The look and feel of a website is highly significant in ensuring a surefire success of a product in the market. Although it is said that the beauty lies in the beholder's eye, it can't be gainsaid that an appealing appearance is essential.
To make it certain that your website or web application rivets your potential visitors and encourage them to perform an action, a well-designed front-end is the key. Today, there are myriads of frameworks that augment front-end designing. Whether you are a professional designer or a novice, you can create a desired design with a flair by implementing the easy to use tools offered by these frameworks.
No doubt, Twitter Bootstrap is one of the most popular front-end development frameworks that has enabled designers to stay productive and efficient design in a suitable fashion. It is available for free and provides resourceful tools to rev up the development process without leaving the quality behind. Like every day is followed by a night, there are certain issues with Bootstrap while it offers a great way to design beautiful websites and applications. A few of them includes,
Since, it is famous and used by various web developers, its results can be commonly seen on the web.
It is a heavy framework that can impact your website loading time.
To personalize your design by replacing some Bootstrap features with your intended features, you need to make a lot of efforts and it can consume your valuable time.
However, you don't need to get jittery, there are numerous blissful frameworks that offer a great alternative to the Bootstrap. This article will uncover a list of the most amazing replacements that facilitates one to create a prolific front-end design. Let's explore them one by one.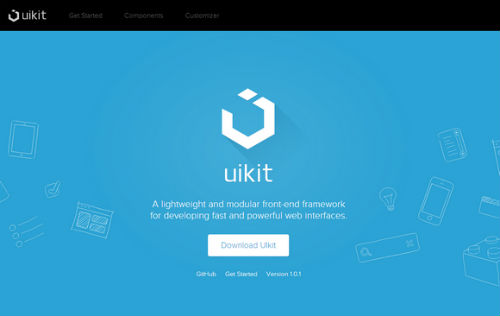 UIKit is a modular front-end framework that helps one to rapidly design strong interfaces. Since, this lightweight framework possesses the LESS preprocessor language, it has a nicely-structured, easily maintainable and scalable code. The integrated UI components further make it easier for anyone to get started with this framework. Moreover, it also supports a responsive, fluid grid system. You can conveniently develop an easily navigable interface, while ensuring a responsive layout.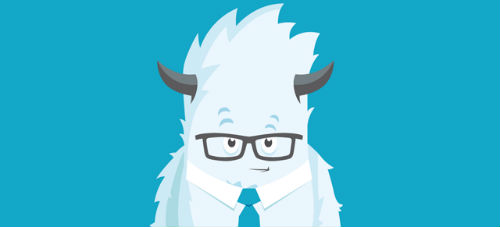 Akin to Bootstrap, the Foundation is also a renowned framework that offers outstanding feature and quality design. It also supports a grid system to help designers efficiently accomplish their task. With its block grid, you can easily fit your content (even if it is unordered) into a grid. Unlike Bootstrap that uses "pixel" as measuring unit, Foundation implements "Reams". Jam-packed with a slew of worthy features, including responsive layout, a range of UI elements, etc., Foundation embraces mobile-first approach, and makes a great choice for advanced web design needs.

For the folks who want to target both mobile and desktop viewers with an effective and intriguing design, Pure CSS offers a great solution. When compared with Bootstrap, the Yahoo Pure delivers a superior superior on mobile devices. This framework is developed on the Normalize.css, and features a small file size of about 4.5 KB only, which further add to its credibility.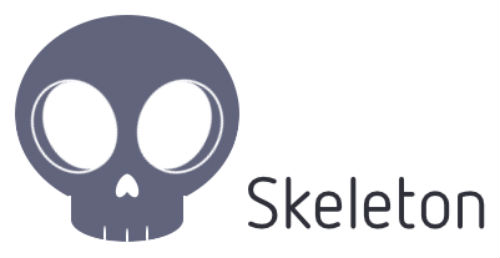 Similar to Bootstrap and Foundation, Skeleton also comprises a basic grid system. It is a simple, responsive boilerplate that makes a great choice for small projects where you already have some built-in components. Its grid includes 16 columns in each row rather than 12. It also offers a set of useful responsive UI components that can be integrated to develop a desired look and feel. This lightweight framework facilitates agile development by making the process quite effective and flexible. Its little features allow one to easily get started with interface designing.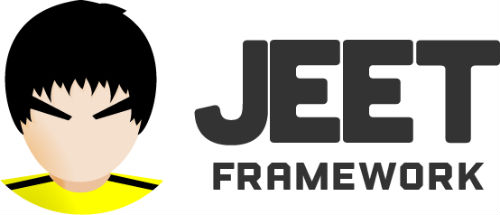 Highly flexible and lightweight, Jeet is one of the most advanced grid system that is available out there. You can efficiently express the page grid in a desired manner without compromising on its intuitiveness. It is developed at the top of CSS preprocessors which ensures its flexibility. Jeet is available in two forms, namely as SCSS installation and Stylus installation, you can choose the suitable one by keeping your project needs in mind.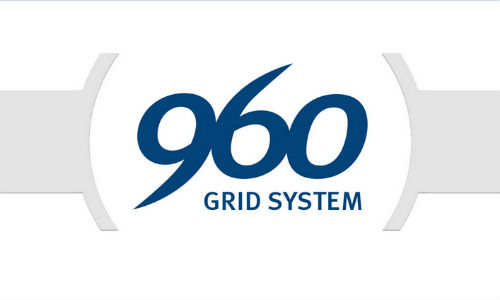 This is yet another prolific front-end framework that beautifully streamlines the workflow with 960 pixel wide containers. This container can be then partitioned into either 12, 16 or 24 columns as per your needs, to efficiently organize the content. There is no dearth of layouts and templates that make it easy for anyone to conveniently begin with web development via 960 Grid System. It features a custom CSS generator and supports a various sizes of CSS files. This certainly ensures your reach to various screen sizes, including smartphones, desktops, etc. Moreover, it also enables one to make an effective use of the background space. This lightweight framework delivers small-sized files, fast loading times, grid system, plugin compatibility and a lot more.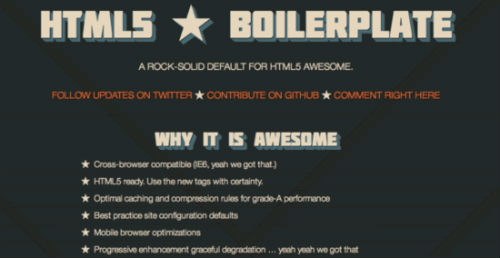 Kick-start your web app or website design process with HTML5 Boilerplate. It offers blazingly fast loading results with built-in HTML5 templates that are optimized to embrace the standard HTML features. These templates can be implemented in a desired manner to create a powerful and responsive website or web app. It is compatible with most of the web browsers and delivers astonishing results.
Wrapping Up
Today, to proficiently cater to the incessantly growing needs of potential users and thus, benefit your business, we have a list of incredibly useful tools and frameworks. The Twitter Bootstrap is a common framework that is quite popular among the web professionals. If you are seeking some front-end development framework that can offer a better replacement for Bootstrap, the aforementioned list of frameworks make an ultimate choice. However, it is advisable to consider your project needs and target audience while streamlining your choice to ensure a worthwhile framework.