Now a days, online learning is increasing its value continuously. Regularly, people ask me where to learn programming or web development. No doubt, Udemy is the collection of a lot of courses (personally in my view, it is the best collection of courses). Most of them are paid. But I don't think that there is any lose if you buy a quality course which can make you a better developer. You can get a lot of videos on youtube and other places in free but most of these video are made by learners. These videos cover only basic information. These can not make you a better developer. Do you think anyone will make quality videos in free for you?
Why should you learn from Udemy?
For increasing your knowledge and skills
You will get certificate of course completion. It will enhance the value of your resume.
Increase the opportunity of your jobs
There are already thousands of courses and millions of students.
Now question is : which course is best for me? Answer of this question is different for different peoples. I am also creating full stack course on web development from scratch to professional level (coming soon). But here I am going to share 10 best courses which I have noticed on the udemy. I am considering both things the cost of the course and the quality of the content.
The Complete Web Developer Course - Build 14 Websites
No doubt that it is the best course on Udemy. Why?
Total 147600 students have been enrolled till now.
12382 ratings have been given and still the course ratings is 4.8.
Over 235 lectures and 28 hours of content!
Develop a website or app for your business
Learn how to make beautiful, interactive websites
Develop mobile applications
Earn money from your new skills
What is content of the course?
HTML
CSS
Javascript
jQuery
CMSs and WordPress
Responsive Design with twitter bootstrap
PHP Coding
MySQL Databases
APIs
Mobile Apps
Bonus Chapter: How to make $10,000 while learning to code
Anything more?
A friendly, informal community to support you every step of the way
Personal contact with the course tutor
Ebooks that will show you how to start earning before you've even finished
Lifetime access to course materials
Hands-on learning to lock that knowledge in
A deep understanding of how to code, design and build powerful websites
UNLIMITED WEB HOSTING FOR ONE YEAR (worth $199)
You can see the full description and list of the content of the course by visiting the course page.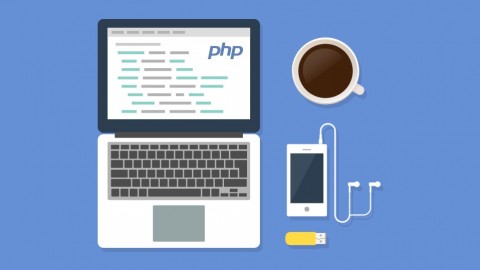 This comprehensive course is designed for web developers who want to learn how to use PHP scripting language to create dynamic websites and work with servers.
You'll learn everything from the basics to the more advanced PHP programming techniques used by the pros.
Why this course?
Already 22860 students enrolled
291 Lectures
44 Hours course
Complete PHP reference
To learn PHP programming by working on projects
To learn intermediate and advanced PHP programming
What is course content?
Basic PHP
OOP in PHP
PHP Data Object
More than 25 projects and websites from scratch
Security in PHP
CMS
Facebook application development
Ajax
and many more. Visit course page for complete description and list of all content. There you will also get the reviews of the users.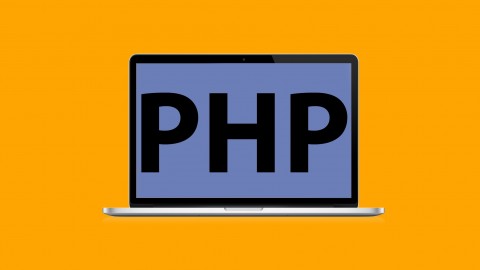 The course begins by walking you through the installation of all the necessary software you'll need for the course. You'll jump into data types with a focus on math, arrays and variables. You'll learn to use control structures, loops and 'if' statements. With the basics under your belt, you'll move on to custom functions and built-in functions before learning how to use form data in PHP. The course includes an extensive section on databases, and you'll learn some simple strategies for security using PHP. You'll understand how PHP functions on the web and explore cookies and sessions before learning Object Oriented PHP. To cement all the fundamentals you learn, you'll develop your own CMS blogging site that employs all the functionality you want with user logins, profiles, dashboards and cool extra features. By the end of this course, you will be able to use PHP to develop sophisticated sites and content management systems that really work. You'll have a marketable new skill that will enhance your career prospects, income, and potentially your freedom to work for yourself.
Why this course?
4230 Student already enrolled with 121 ratings and reviews (you can read them on course page)
Over 224 lectures
25 hours of content
Understand Databases, Object Oriented PHP, and control structures.
Build a CMS project-similar to Wordpress and implement your new knowledge.
Learn Form Submissions, Security, Variables, Math, and Arrays in PHP.
What is content of the course?
Complete PHP learning
Create a (CMS) Content Management System like wordpress
Create Databases
Use MYSQL with PHP
Use OOP in PHP
Create custom functions
See list of all lectures and reviews on the course page.