Sketch is a worthwhile tool for the modern age designing. Both UI and UX designers need to sketch their designs and iterate them unless they are satisfied with the result. They, thus, seek high end tools that can augment the sketching process, and help them stay productive at their jobs.
Thanks to the Bohemian Coding team who presented the Sketch application that offers a great power and flexibility to designers. This certainly lets professional designers work with a greater precision and rapidly create desired sketches for their projects. The developers and designers, who want to expedite their workflow without compromising on the quality, are increasingly choosing this product. Moreover, the experts are persistently endeavoring to improve the Sketch application for the obvious reasons.
In fact, the Sketch is often considered as a superior tool than the Adobe Photoshop editing tool. While the Sketch application is easy to get started with, it also allows designers to accomplish their designs with a great flair. However, if in case you would like to tweak the application, or integrate a specific feature, you can choose a suitable plugin.
Fortunately, there are numerous Sketch App plugins available out there that let designers add missing functionalities in the application. In this article, I have distilled a list of a few helpful Sketch application plugins that are absolutely worth having a look into. Let's explore them.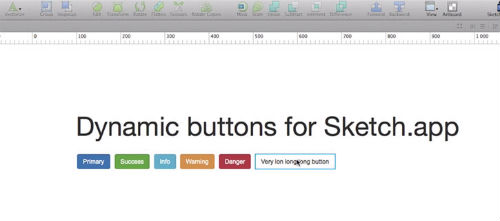 Unfortunately, there are several design applications that are not responsive in nature. However, the web technology like CSS retains the padding, mentioned in the properties to automatically adapt the labeling text shape.
In this essence, the Dynamic Buttons plugin is much similar CSS. It facilitates the automatic expansion of the buttons on the basis of the text included along with a preset padding. It helps you keep calm and enjoy designing, especially when you are working on complicated UI designs.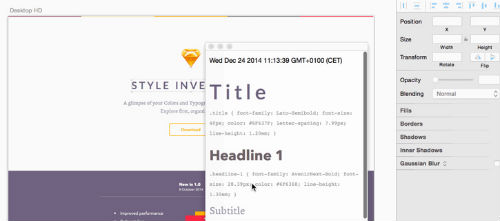 While design must be clean and uncluttered, it does need chaotic exploration as well. There is no doubt on the performance of the application; however, embracing the chaotic nature in design could turn out to be an intimidating and tedious task. This is so because you will need to ensure an organized design structure. Luckily, you can use the Style Inventory plugin to accomplish the task without starting the cleaning of design from the beginning. This fantastic plugin lets one conveniently create an impressive style guide. Moreover, it offers various other extensive design features.
3. Day Player – To create placeholder images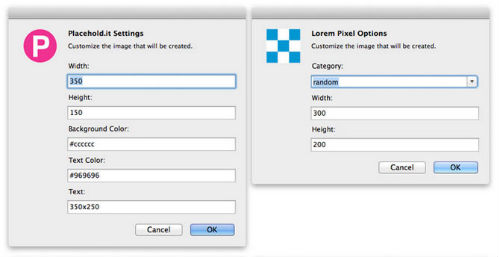 Adding a placeholder image could be an arduous task, as you first need to look for stock photos, and then crop them to make them suitable. This can become a great hassle, especially when your project deadline is approaching. This is where the Day Player plugin comes handy.
You can use the plugin to conveniently insert a customized placeholder image in a desired Sketch document. It supports various placeholder image services, including lorempixel.com, placehold.it, placecage.com, fillmurray.com, unsplash.it, and placekitten.com. You can choose a suitable service provider and add it to your designs. Moreover, on the basis of your chosen service, it allows one to set the parameters in a requisite manner.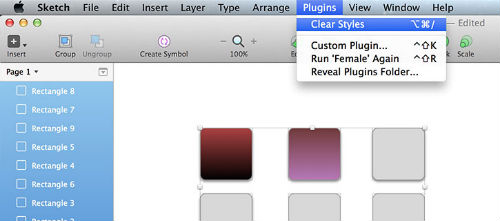 If you want to tinker the default style properties that are assigned to a few selected layers, doing it individually for each layer will be a conspicuous task. Thankfully, with a plugin like Clear Styles, you can reset the default style properties with ease. It allows one to edit a number of properties, including Reflection, Border, Drop Shadows and more.
However, it is important to note that when you will use this plugin, all the layer styles will automatically delete. Though, one can use the keyboard shortcut Command + Z to revert all the changes.
5. RenameIt – To rename the layers with ease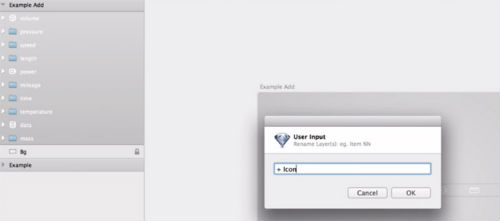 Layers are pretty flexible as you can drag and drop them, and also rename them with a suitable title. The RenameIt plugin facilitates the Sketch users to proficiently rename the layers by taking the content and specific details into account. It supports key commands that allow designers to expeditiously rename multiple layers.
By using the key commands, you can quickly make appropriate changes. For instance, with the command %N, you can append numbers in a selected layer. You can lengthen the digits by using more characters like %NNN. Moreover, it also allows one to rename multiple layers at a time.
Final Thought
Sketch is a fabulous application that lets designers deliver high quality design with a breeze. While it offers a slew of helpful features, you might want to tweak some of its functions as per your project needs. If that is the case, you will be overwhelmed to have a whopping number of plugins around, which can let you insert a missing function in the Sketch application. I have included only a few of such plugins and hope that they will help you further revamp your design workflow and performance.